­
Where We've Stayed in Mesa, Arizona
Silver Sands RV Resort, is a located east of Phoenix in the suburb of Mesa. This is an older park, with lots of long term residents, but was well maintained.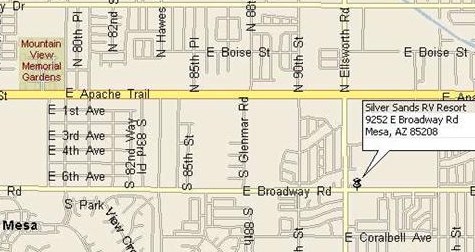 As is could be expected, the sites were narrow and crowded on top of one another. Since we were only staying for less than a week we were put in one of the transient sites. This was actual not a bad thing, as we had no one on either side of us. The hookups are at the back of of site in the center, so it limits how far you can back in. Of course they put you in a site that fits the length of your rig, barely, smile.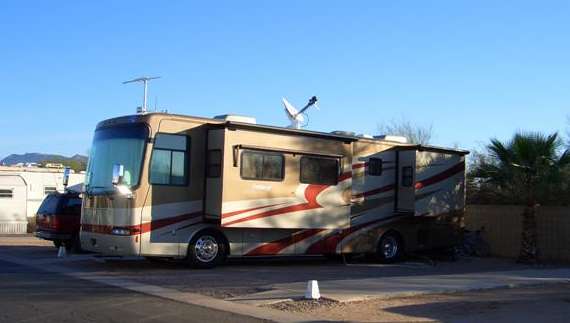 It is definitely in the city, but then so are almost all of the RV Parks in Mesa, which also makes shopping a breeze. There is a large grocery store directly across the street. As is our way, we did not use the restrooms so we have no idea of what they were like.Everyone's definition of an RV Resort is different and while it is not the park for people who are into 5 star RV Resorts, we would definitely stay here again. We paid $20 a night for our five night stay. We stayed here in January of 2006.
­
---