­
Where We've Stayed in Casa Grande, Arizona
The Pinal County Fairground, is a located at 11 Mile Corner road and State Rt-287, east of Casa Grande. We stayed here while attending the Gypsy Journal Rally, then remained for several addition nights while visiting relatives and friends in the area.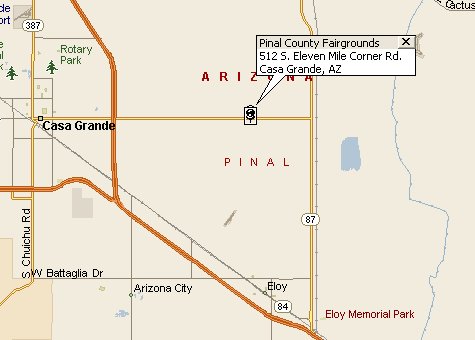 Being a fairground, the sites are not very well marked and have no gravel, only dirt, and with the wind normally blowing, that dirt gets everywhere. They do have water and minimal electrical hookups, plus dump stations if needed. Add this to the fact that a horse trailer with all its attended odors and equine effluent, which was also scattered around the site, was parked in the site next to us when we arrived, and it made for a less than sterling location.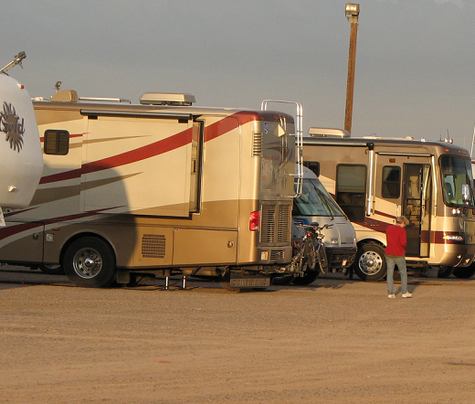 We stayed here for seven nights, including the nights before and after the rally. It is doubtful we would stay here again, unless circumstances warranted. We paid $12 a night for our stay. We stayed here in February of 2007.
­
---