Because We Can - Fulltime RV'ing
---
­
Where We've Stayed in Avondale, Arizona
Rocky Mountains Cummins, is a located at exit 134 off I-10 in Avondale, which is on the East side of Phoenix. Though not technically an RV park, we stayed here while we had an engine problem fixed on the coach.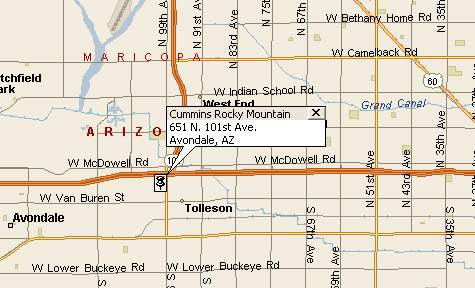 The repair facility is set up for RV's, having electrical hookups at one end of the parking lot. While it is located in an industrial area, near a large truck stop, there is also everything you could ever want in the way of shopping and services with just a few miles. It's more a case of which several nearby Wal Mart's is closer, rather than, is there even a Wal Mart nearby.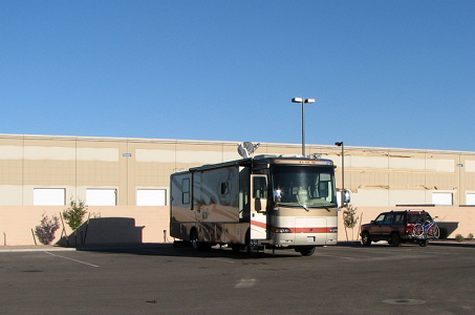 We stayed here for four nights. We certainly hope that we won't need to stay here again, but it is nice to know they are very accommodating of RVers. We paid quite a bit for our stay, but that was for the repair charge, the plug-in was gratis. We stayed here in February of 2007.
­
---